WIZZIQ® Heater – HZ-70 Stone chip heater
Forget about lighters or heating sticks
Advanced technology for automotive glaziers. Use the heater for stone chips to heat the damaged area to the point and achieve an optimal repair result.
The built-in heating plate heats up to the maximum 70°C within 15 seconds – avoid damage to the layers of the pane. Fold up, set in place and the resin can flow optimally.
The built-in lithium-ion battery ensures autonomy – up to 50 applications are possible without recharging. The cable-free operation gives you the freedom you need to work professionally.
No burning, no soot, no damage – better results!
Highlights of the WizzIQ® heater
Improves the quality of the most difficult glass repairs
Can also be used as a moisture evaporator
Automatically closing lid for maximum safety
Temperature from 70°C max.
Operation with Li-Ion battery
Temperature reached within 15 seconds
Hold WIZZIQ® Heater to the stone chip for 30 seconds on the inenn side and significantly improve the result and quality of the most difficult stone chip repairs. This is the WIZZIQ Heater.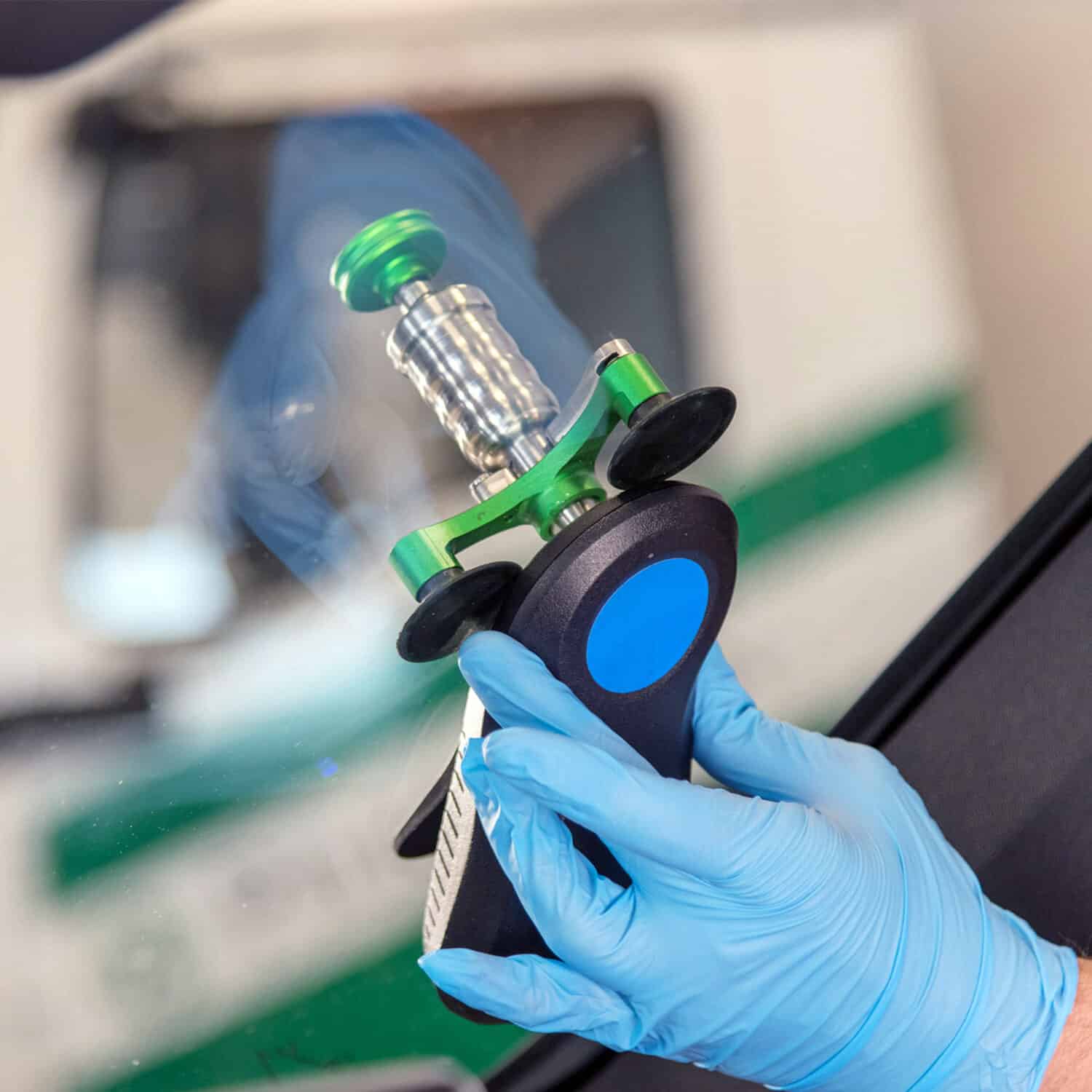 Details
Aluminum hot plate
Ergonomic shape
Intuitive and easy to use
High impact resistance
Professional design
Various socket adapters included
timeless design
Easy to use
The stone warmer is quite simple to use. Remove the mirror (if mounted) in the interior and hold the heater for about 1 minute from the inside in the area of the stone chip to the window, so that the LED lights up blue and the silver heating plate is on. The resin can now distribute itself optimally.
Scope of delivery
WIZZIQ Heater with lithium-ion battery
Charging cable
4 socket adapter
Make stone chip repairs easier in everyday practice with the WIZZIQ Heater.
Recommended accessory for all our laminated glass repair systems – also compatible with other stone impact devices.